What other Artists are doing with Composition Gold Leaf
Harriet Green from Totton, Southampton is a self taught decorative painter, she ran a paint workshop in the New forest area of England for almost 6 years where she hand painted and decorated furniture.
She has been using composition gold leaf in a number of different ways, she is a great admirer of Prof Agostino Dessi the Florentine mask maker and she has used composition gold leaf on her own masks as the pictures here show.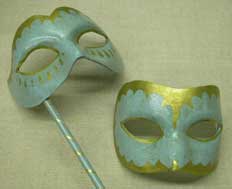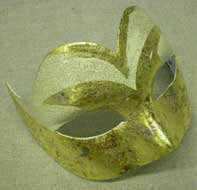 Harriet came across composition leaf through her involvement in bookbinding and thought it would be perfect for decorating the Venetian masks she was working on.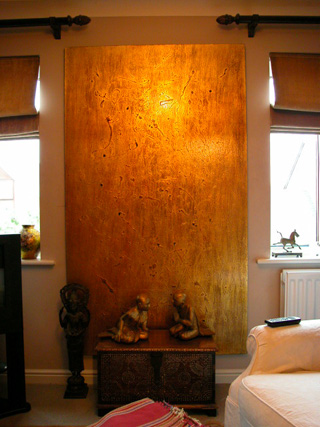 Harriet also works with large panels covered in composition gold leaf, On the left is a picture of one of her large panels.
Below is a detail taken from the work.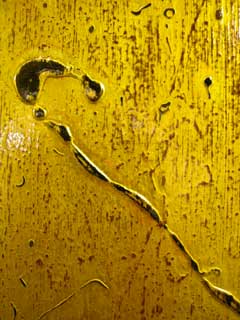 Harriet would be glad to accept commissions for this type of large scale wall covering.
She can be reached by email at Harriet Green [email protected]
Bookbinding
Self-publishing Assistance
Bali Festive Flags (www.chameleonpaints.co.uk)
Venetian Masks
Poet