Make Your Own Imitation Vellum Or Parchment Paper.
Parchment paper and imitation vellum have been made by untold generations of inventive bookbinders by painting suitable papers with varnish or lacquer.
I was a professional binder for most of my adult life and I have used these methods myself on numerous occasions.
Both oil and spirit based varnishes have been used to make these vellums & parchments, I use a spirit based lacquer as it dries very quickly and with a harder finish than an oil varnish, this hard finish further imitates vellum and makes a very convincing parchment paper.
This is the recipe for the lacquer I use.
All materials are available from the gold leaf supplies page.
The alcohol used in this recipe does give of fumes, if they bother you make sure the room you use is ventilated.
In a screw topped jar mix four parts of methylated spirits (denatured alcohol) with 1 part blonde de waxed shellac, it is important to get this particular type of shellac as each type of shellac has its own colour.
Leave the mixture for 36 hours stirring occasionally, until the shellac flakes have dissolved.
When all the flakes have dissolved the lacquer is ready to use.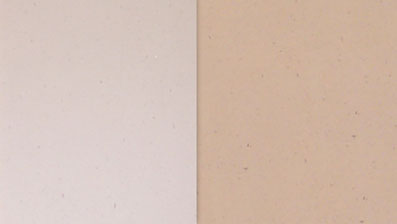 This shows the colour change that takes place when the lacquer is applied to a heavy 130gsm paper.
On the left is an untreated sheet of paper.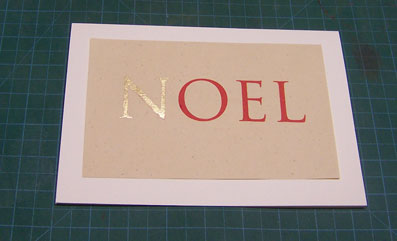 Here is the result, what cannot be shown in a picture however is the feel of the parchment paper.
By applying the shellac lacquer we have changed the characteristics of the paper dramatically.
It is stiff and handles in the same way as a genuine parchment.
This project ties in very nicely with another project aimed at producing a gilded manuscript.
All materials are available from the gold leaf supplies page.
EVERY MONTH I SEND OUT A NEWSLETTER WHICH AIMS TO BRING YOU INTERESTING ITEMS CONCERNING THE WORLD OF GILDING AND RELATED CRAFTS. IF YOU WOULD CARE TO SUBSCRIBE PLEASE JUST MAIL Richard at [email protected] and put "gold-vault" in the subject box.